Membership Fees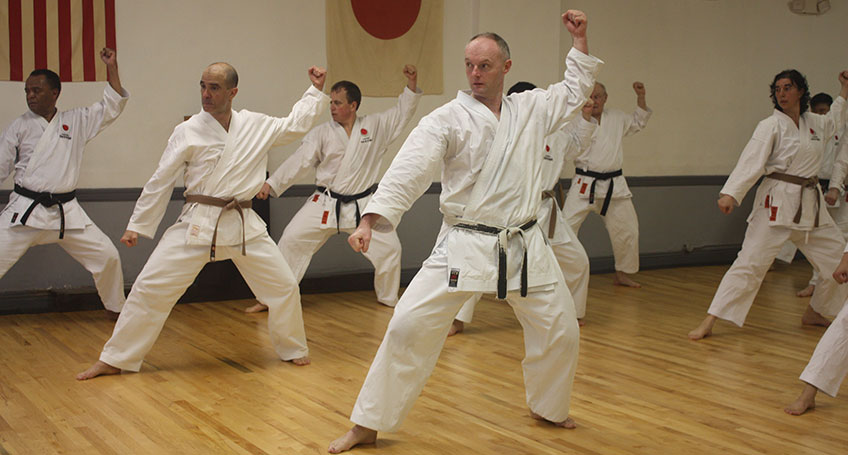 Beginners
Beginner Class is $100 per month. For children 7-years-old or younger, at least one parent or guardian must participate in the class with the child. The second person pays 60% (see Family Rates below).
Trial Lessons: If you feel uncomfortable paying for the entire Beginner Class before you have tried it, you can take the first few classes as a Trial Lesson. Trial Lessons are $20 per class. For families, the second person pays $12 and additional family members pay $8 per person. If you decide to continue, the amount paid toward Trial Lessons will be deducted from the Beginner Class fee.
Information on the Beginner Class is provided on the Beginners Classes Page.
Monthly Dues
Monthly dues are required after completion of the Beginner Class. Monthly dues and membership fees are not refundable.
| As of January 2012 | 1 month | 3 months* | 6 months* | 1 year* |
| --- | --- | --- | --- | --- |
| Adults | $110 | $310 | $600 | $1,140 |
| Under 18 or full-time students | $105 | $295 | $570 | $1,080 |
*Please pay by the 25th of the first month.
Discounts and charges apply as follows:
$2 per month discount if dues are paid by check or cash
$2 per month discount if dues are paid before the 1st of the month
$5 extra charge if dues are paid after the 25th of the month
Family Rates
1st person (oldest family member): full price
2nd person: 60% price
After 2nd person: 40% price
Private Lessons
Periodic private lessons may help improve your technique faster. You can spend more time on what you need to work on most. Schedule a 45-minute private lesson for 5:00-5:45 pm on a Monday, Wednesday, or Friday. Private lesson fees are:
Individual less: $70
Semi-private Lesson (2-3 students): $40
No Initiation Fee
As of 2013, JKA Boston does not charge an initiation fee. After three months, JKA Boston members automatically become members of Shotokan Karate-Do International (SKDI) and receive an SKDI membership card. After one year, JKA Boston members receive an SKDI passport.
Visitor Rates
Visitors from other JKA associated clubs and organizations may train at JKA Boston based on the following fee schedule. Please pay before class.
1 class - $20
1 week - $45
2 weeks - $75
3 weeks - $95
Tip: Show up a little before the scheduled training to introduce yourself to Sensei Toryu and discuss your experience. You may also want to send an email to getinfo@jkaboston.com just to let us know you are coming.
---